From the Bvlgari B Zeroi ring to the Cartier love bracelet we have a list of classic pieces that will never go out of style. Of course, every woman wants to have some pieces in her jewelry box but the best part about these pieces is- they will last a lifetime. Oh, and just because some pieces cost an arm and a leg doesn't mean they will continue to retain their current value- better to go for something that has already proven its worth.
Here are five masterpieces and iconic pieces which are permanent fixtures in the jewelry world even though they are not immediately recognizable but they have gained immense popularity over the time.
DIANA'S SAPPHIRE RING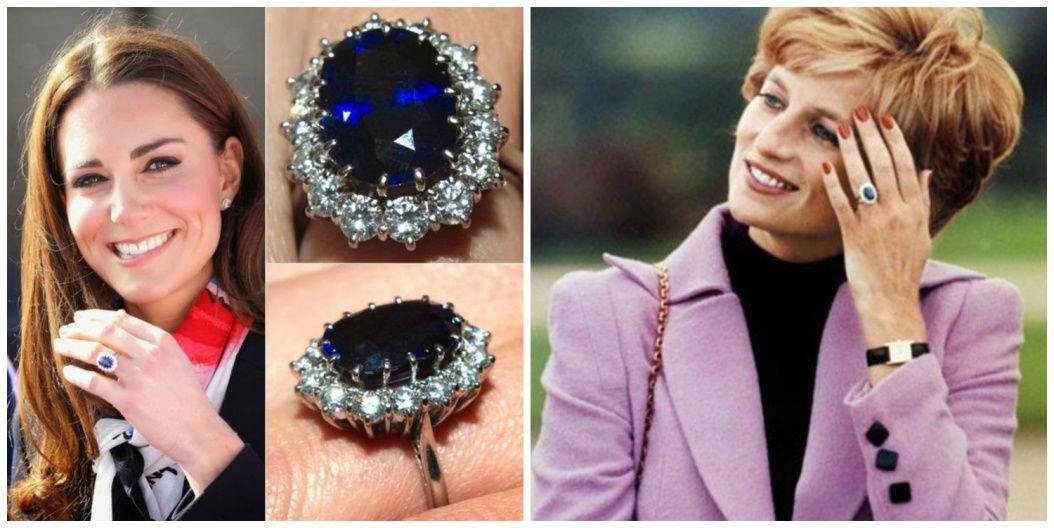 The mesmerizing ring consists of a 12-carat oval blue sapphire. This is one of the most iconic jewelry pieces, given to Diana from Prince Charles upon their engagement. It is surrounded by fourteen solitaire diamonds. There have been immense recreations of the ring since the most recent Royal engagement and it now belongs to Catherine Middleton. The ring was originally created by Garrard & Co., the former Crown Jeweler. Originally when Diana chose the ring, in 1981, it cost £28,000. Today it's valued at around £300,000.
DIOR MISE EN DIOR EARRINGS
Dior designer Camille Miceli has successfully brought the pearl trend back with an asymmetric piercing style earring.
This is a vintage inspired style which immediately adds finesse to any look.
Dior has designed different versions of these classics. A pair of Dior mise en Dior earrings initially would cost up to £260.00 but now the price goes up to $645 because obviously, it's a classic.

THE TIFFANY YELLOW
The Tiffany Yellow is a 128 carat yellow cushion cut diamond which is one of the largest known yellow diamonds in the world.
It is currently on the display at its flagship store in Manhattan for over 70 years now. It has said to be worn twice in its 150-year-old history.
This diamond is currently displayed on a diamond necklace; this stone has been owned by Tiffany & Co since 1878. It was valued at $12 million the last time Tiffany Yellow was put up for sale in 1983.
CARTIER LOVE BRACELET
Women are head over heels for Cartier Love Bracelet. This bracelet has been around since 1969, its cuff is accompanied by a screwdriver- used to open and close it.
We have heard that the cheapest of these bracelets are pink or yellow gold, they range around $1,630 — but those aren't considered as the iconic bracelets, the real deal goes up around $6,300.
It has been locked onto the wrists of divas for more than 45 years now.

VAN CLEEF & ARPELS ALHAMBRA NECKLACE
It is one of the most recognizable pieces in the world, the clover leaf symbol has been a significant part of Van Cleef & Arpels history- it has become a symbol of luck, fortune, and good health.
This iconic piece is crafted with precious stones. The iconic Alhambra collection was launched in 1968. One can never go wrong with this delicate piece and can easily make this an everyday wear piece.