Jewelry makes the perfect gift for any occasion. It is always a welcomed surprise, and there are so many different types of jewelry to choose from that there is something for everyone.
But what if you want to give something extra special? Something that shows how much you care? Custom jewelry is the perfect solution!
According to a recent poll, three out of five Americans have lied about how much they like a gift. And the number one reason why people don't often like a gift? Because it has nothing to do with their interests. Gift-giving isn't always easy, but you should always buy something with your loved one in mind.
Personalized jewelry was once associated with family ties and social class. However, wearing custom jewelry is more about style and expressing one's personality, these days. Are you tired of gifting the same thing over and over? We've got everything covered. Personalized jewelry is the most thoughtful present for people you care about, no matter the occasion.
It is not just a special piece of jewelry; it's a memory that they can keep for years to come. When you want a gift that shows how much you genuinely care, personalized jewelry is the way to go.
When you personalize your jewelry, you have a lot of alternatives to choose from: your name, initials, or even a message to commemorate someone you care about.
These are all the top reasons why personalized jewelry should be your go-to gift today. 
It is one of a kind:
There is nothing better than giving someone a gift that they will not find anywhere else, and custom jewelry is the perfect example of this! Even if you have found two identical pieces, chances are good that there will be some slight differences between them – whether it's the color of the metal, the design of the setting, or the type of gemstone used. This is what makes custom jewelry so unique and exceptional. People always say that they want to buy something "special" for their loved ones. And then they walk into the nearest department store and buy an off-the-rack necklace, tie, or shirt.
Custom jewelry is one of a kind which means it is a great gift also. Many people love knowing that they own something that no one else in the world has. Wouldn't it be great if you were the person to give them that gift? The person who receives it will instantly appreciate having a piece that's one-of-a-kind!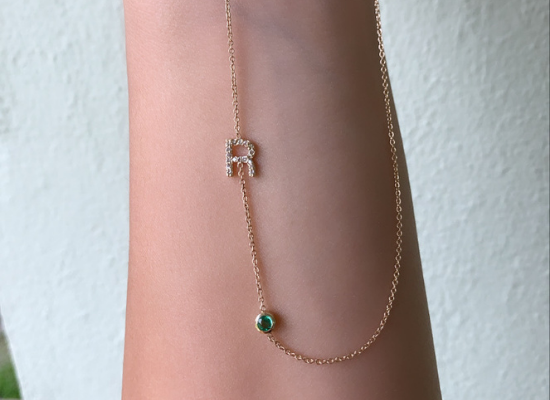 It shows thoughtfulness:
Let's say you bought a piece of jewelry from a store that wasn't really unique. Who's to say you didn't get that gift last-minute? And if your loved one appreciates the jewelry, couldn't it have been a stroke of luck?
When you make someone a custom piece of jewelry, it shows that you put time and effort into creating something special just for them, and putting a lot of thought into it. You need to make, order, or purchase custom jewelry in advance. It also means you have to already know your loved one's preferences ahead of time.
Thoughtful gifts strengthen your relationship as they show your loved one you care. They have more sentimental value, too. This also means that your receiver will be able to feel the love behind the gift every time they wear it.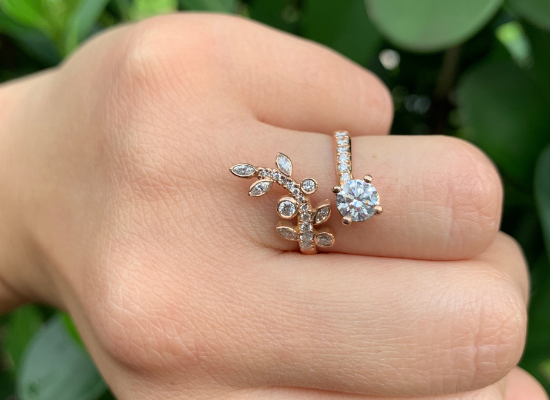 It Can Complement an Existing Piece
Does your loved one have a family heirloom that is a piece of jewelry? Then, you could gift them a pearl necklace to complement pearl earrings, for example. This jewelry gift speaks volumes about how much you love them. But, unfortunately, sometimes our relics get damaged. If that's the case, you may have your own heirloom recreated. Old stones can be used and mixed with other elements to create new customized jewelry while cherishing the memory of your heirloom.
Though this option is a little more costly, it is often more sentimental and meaningful to create something beautiful out of an heirloom.
Take the old item to a jeweler and they should be able to match the metals, hues, and design.
It is timeless and memorable:
Unlike some other types of gifts, custom jewelry will never go out of style. In fact, it is likely to become even more valuable over time as the trends change. This makes it a great investment for anyone on your list!
Many moments in life are fleeting, and it's always good to have something that will allow you to hold on to these memories. A memorable and long-lasting gift will be a binding element that puts more sentiment into a specific event. For example, you can remember an anniversary with photos and videos, but marking the occasion with a custom jewelry piece puts an emotional connection to the gift, that will last more than a lifetime.
Custom Jewelry Is Easier to Identify
Losing treasured jewelry is devastating, but it can happen. Giving a custom piece is the perfect way to avoid these situations. It's far easier to find lost items again when they are custom and one-of-a-kind. In case it's lost, you can quickly identify it because of the custom design or monogram. And, someone who may have found it won't have a hard time tracing the owner. Nevertheless, customizing jewelry doesn't necessarily mean you can avoid losing it. We're emphasizing that it adds a touch of individuality to your purchase and provides you with an extra layer of protection.
Don't forget to take pictures of the jewelry's unique features so you can post them on Facebook or submit copies to the authorities.
6. Custom Jewelry Tells a Story
Wedding rings aren't a trinket, they are a symbol of love and commitment. And the best custom jewelry has a story behind it, too.
You may engrave a piece of jewelry with a date, message, or name. You could also include your loved one's birthstone or zodiac sign.
Or, you could buy cufflinks or a necklace with a place on a map that is special to both of you. Lockets with photographs are coming back into style, too.
7. It's Affordable
Personalized jewelry is more affordable than you may believe. Working directly with the design company gives you a range of prices to choose from that are more suitable for your budget. You may save money since it's a collaborative process and there is communication between you and the designer.
Conclusion
If you're tired of gifting ordinary jewelry, personalized jewelry is your answer. It is a one-of-a-kind gift made just for that one person. The idea of customizable message jewelry as a bridesmaids' present, anniversary gift, or birthday present is appealing.
You can get the receiver's name, a special message, or even their initials if you're looking for dainty jewelry that revamps their style and represents their vibe.  A piece of original jewelry also increases self-confidence.
Jewelry makers today put a lot of effort into the art of making unique pieces to meet their client's requirements. That's why personalized jewelry is often considered memorable and special. Custom jewelry is the perfect choice if you're looking for a thoughtful gift to give to a loved one or someone special. We have listed above, the best reasons to invest in affordable personalized jewelry. All you need to do is to connect with jewelers on our network and create your dream piece.